Welcome to our Reception page.
Reception Noticeboard
We're enjoying seeing all of the work you've been sending in. It's great to see you are keeping busy whilst staying safe at home.
Keep checking the Home Learning area of the website for more activity ideas and lessons.
https://www.stmich21.bham.sch.uk/homelearning
Then send your work to receive feedback to receptionteacher@stmich21.bham.sch.uk
So many of you are using Oxford Reading Buddies for the children to read at home. Be sure to get in touch if you mislay your password.
We have a new Certificate of Achievement winner!
Friday 22nd May
M thoroughly deserves to win the certificate this week.
He has been working extremely hard with lots of his lessons from the home learning website.
Well Done!
This is our work from the week beginning Monday 18th May.
We've been busy keeping up with our phonics, practising counting in 2's and finding odd and even numbers. We've also made some splendid story maps and sentences based on the tale of Goldilocks and the Three Bears.
Wow! What a brilliant week we've had. We've been story telling, practising our sounds and tricky words, writing sentences as well as doubling, halving and using teen numbers. Phew! Lots of great work being sent in from our amazing reception children.
Week beginning Monday 11th May
Look at our work from week beginning Monday 4th May.
Great job Reception.
This week something rather strange was spotted in our outdoor area and the children in the story came to the rescue. Phew!
Here's all the work that was sent in during week beginning Monday 27th April.
We've completed lots of addition and subtraction work this week, kept up with our phonics skills and even had time to learn all about VE day.
Take a look at our work from week beginning Monday 20th April!
Reception have got back to it during the first week of the summer term! Well Done!
We've learned about St George's story, patterns and adding by counting on.
Our work from week beginning Monday 30th March....
Our work from week beginning Monday 23rd March....
Accessing your child's learning journey online.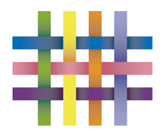 info coming soon
Home Project
We'd also love the children to create a mini-project entitled 'All About Me!' This could be a collection of drawings, photographs, magazine cuttings, small items, leaflets etc placed into a cardboard box or scrapbook. Your child could choose things that they can talk about that reflect themselves such as
Family members - birthdays/weddings/special celebrations
Items they had when they were a baby/toddler
Their favourite toys, colours, tv/cartoon characters, foods.
Special places they visit in the local area.
It would be wonderful to see the children sharing these with their teachers and friends. It will be fun for them to learn more about each other as individuals.