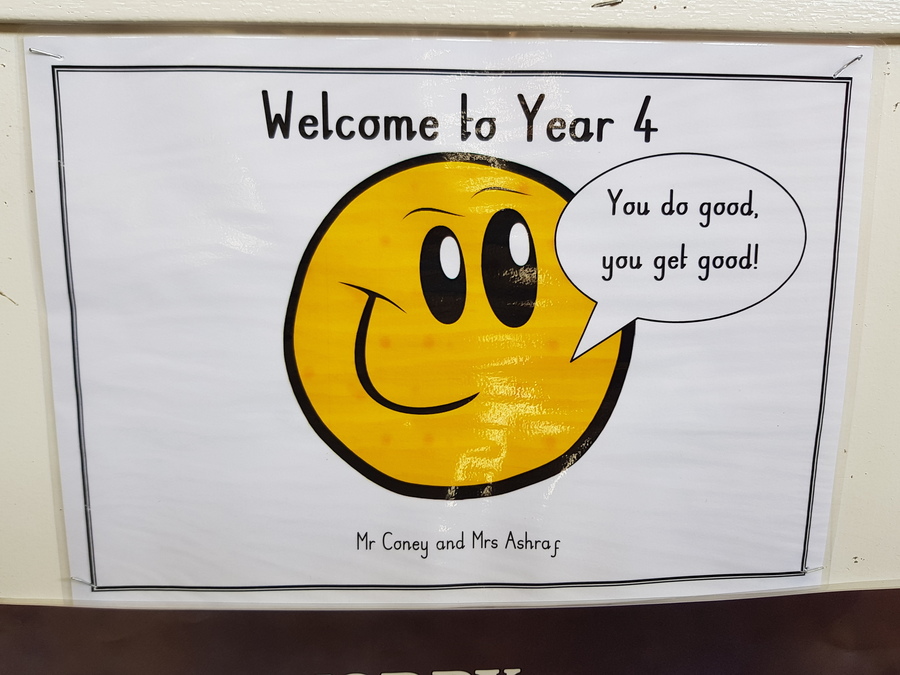 Year 4
Mr Coney Topic Challenge
Complete a challenge and bring in your work from home to Mr Coney and he will swap it for 10 DOJOS.
The topics for this term are 'Road Trip USA' and 'Potions'.
Challenge 1:
Road Trip USA is all about different places in America and the Native American cultures.
Use a travel brochure to find out where in America you would like to go to. Imagine you have £10,000. Plan a dream American holiday.
Challenge 2:
Potions covers how different mixtures are made. Try pouring different liquids into a glass and see if you can get them to layer on top of each other. Which liquids pour quickly and which pour slowly?
English
We are learning how to write persuasive texts including adverts. Also we will be planning and writing our own play scripts to perform.
Please help your child to practise their handwriting; we have learnt how to form our letter correctly using Kinetic Letters.
Read with your child every day and record it in their planners. Each completed planner will earn your child 5 DOJOs for each page completed
MATHS
We are learning about all the properties of shape and using positional language.
The big focus in Year 4 is to complete all times tables. For every new table they know they will get a massive 5 Dojos. Please help your child to practise and learn their tables. All of the tables are in the back of their planners.
PE
Each week your child will have PE. These sessions are part of the National Curriculum so please make sure your child has the correct kit every Monday.
White T-Shirt
Black Shorts/Leggings
Black Pumps/Trainers for outside.
Homework
Each week your child will have two work outs to complete in their homework books.
One for English and one for Maths.
Please speak to the class teacher if you need any tips on helping with any of the workouts.