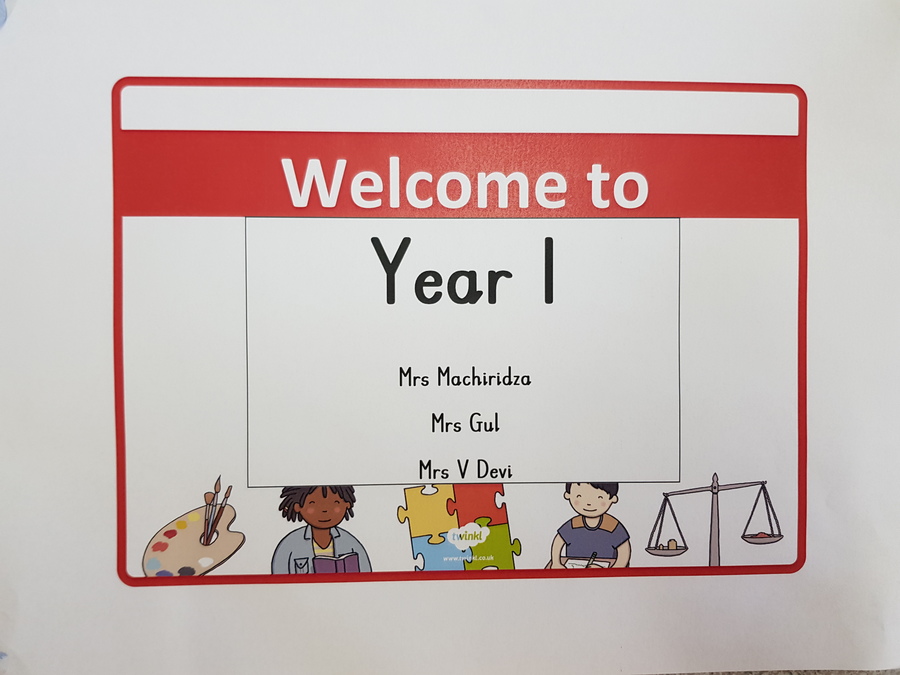 Year 1
Mrs Machiridza Topic Challenge
Complete a challenge and bring in your work from home to Mrs Machiridza and she will swap it for 10 DOJOS.
The topics for this term is 'Moon Zoom'
Challenge: Design and create your own spaceship using recycling materials at home.
English
We are learning all about how to write fantasy stories. We will be reading familiar stories such as 'Whatever Next!', 'Aliens Love Underpants.' and then try to write our own.
Please help your child to practise their handwriting; we have learnt how to form our letter correctly using Kinetic Letters.
Read with your child every day and record it in their planners. Each completed planner will earn your child 5 DOJOs for each page completed
Practice the phonics that are sent home to help your child recognise the many different phonic patterns.
PE
Each week your child will have PE. These sessions are part of the National Curriculum so please make sure your child has the correct kit every Monday.
White T-Shirt
Black Shorts/Leggings
Black Pumps/Trainers for outside.
MATHS
We are learning how to measure 'Length and height',' Capacity' of different objects in the school and counting in 2s, 5s and 10s. We will be measuring weights and volume by seeing how heavy something is and how much water different containers can hold.
Please help your child to practise and learn their tables. All of the tables are in the back of their planners.
Homework
Each week your child will have English and Maths activities to complete in their homework book.
Please speak to the class teacher if you need any tips on helping with any of the workouts.
Make sure you help your child each week to learn their new phonic patterns.