Homework
PE
Reception have PE every Wednesday.
Children must have:
Plain, white t-shirt

Black shorts

Black pumps (no laces)
Earrings must be removed on the day of PE.
tricky word of the week
sound of the week
This is our brand new Water Wall - we enjoy pumping the water to the buckets at the top which is developing our strength. We have learnt how the water tips when it fills to the top of the tube.
We have been building words and sentences using magnetic letters on our brand new magnetic whiteboard outside. Alesha has been spelling her split digraph words that she has been learning in phonics.
This week we are learning the different events that we will perform on Sports Day. We have learnt how to do long jump.
Easter craft workshop
Thank you to all the parents that attended our Easter craft workshop. The Easter hats look amazing! We will wear our hats to the Church service tomorrow.
here are our amazing easter eggs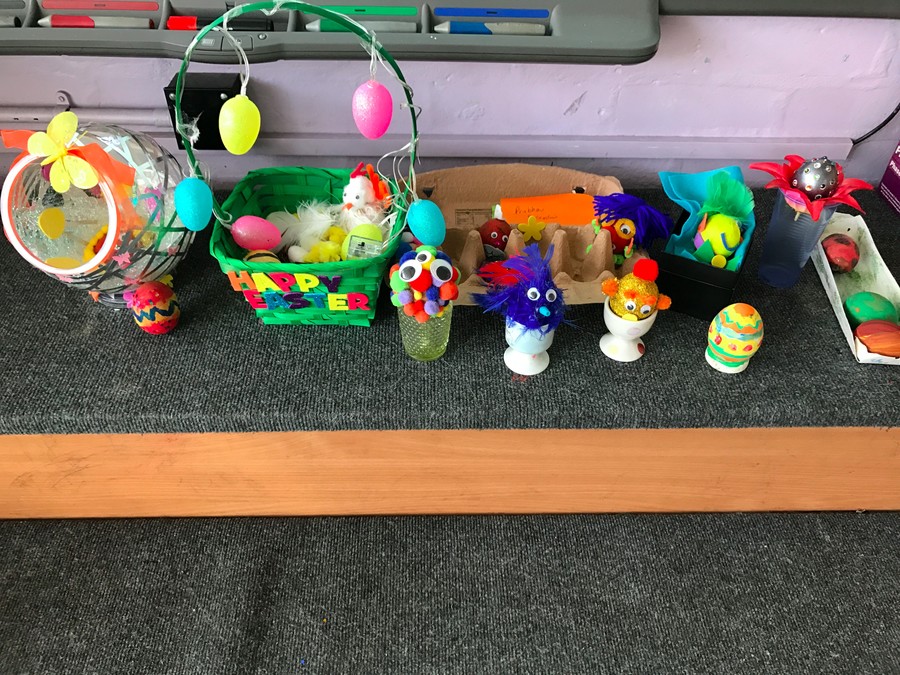 phonics
We have learnt all phase 2 and 3 sounds in phonics. Please take time to revise these at home.
hatching chicks
We took a very special delivery of chicks. The eggs took two days to hatch and 9 beautiful chicks hatched. Our lovely children really cared for our special guests by keeping watch to make sure they were ok.
reading workshop
Thank you to all the parents that attended our recent 'reading workshop'. It was a great success. The children's model farm vehicles look brilliant.